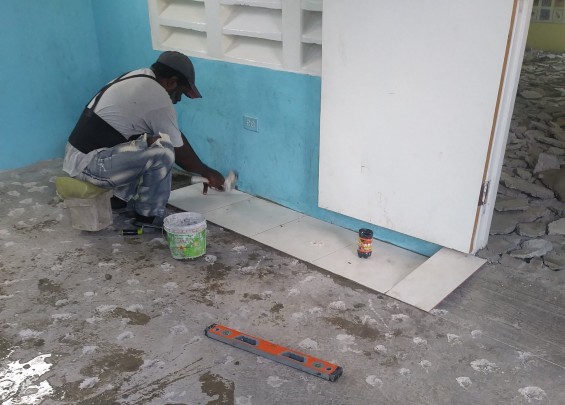 Since 2008, U.R.G.E. has taken the Chepstow Basic School under its wing as an adoptee of our foundation. Over that time, we have been working closely with the school to provide financial assistance for teacher salaries, building music rooms and playgrounds, donating instruments and bicycles, hosting health fairs and dental clinics, and much more.
Today, we are excited to announce that a series of 2020 U.R.G.E.-sponsored renovations to the campus are now underway! Here are the list of projects we've committed to helping them see through:
New flooring throughout the building

Repair work for lighting fixtures

New doorways installation

Commercial water filtration system installation

New jungle gym

New shelving in classrooms

New waterproofing supplied and installation for the roof
While U.R.G.E. is partly self-funded through the generosity of Ziggy & Orly Marley, we also want to take a moment to thank each of you who make regular online donations to the foundation! And as always, a big thanks to Ziggy's fans who come and see us on the road, as $1 from each ticket sale (where possible) goes directly to U.R.G.E. It is only through the help of your collective efforts that many of our initiatives are able to cross the finish line, from concept to real world impact. So thank you all again, and please know that your generosity is making a real difference in the lives of young children across Jamaica and around the world!
Find out how you can donate directly here, and be sure to come see us on tour!