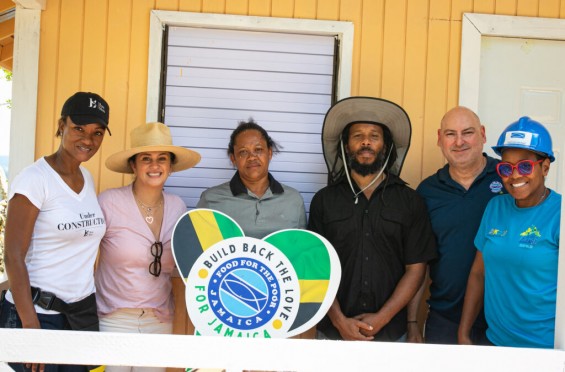 While in Jamaica this spring, Ziggy Marley and family – through U.R.G.E. – teamed with Boss Mom Build's Michelle Gordon and Food For The Poor JA to help construct a brand new home from scratch for a mother of two and entrepreneur, Kim Plunkett.
Ms. Plunkett was delighted to receive her new home, fully furnished with living and bed room furniture, dining table, kitchen utensils, gas stove, and food supplies from Grace Kennedy.
In addition to providing funds to help purchase supplies for building the home, Ziggy Marley & family were on site during the construction, helping to build and paint the home to its completion.
"It's important for us to give back," said Ziggy. "We are here to support because this is a part of our culture and our history. We want to help make Jamaica a better place."
Click here to learn more about the Boss Mom Builds program, and please consider hitting the Get Involved tab above and making a donation to help us continue doing more great works like this.