Ready To Get Involved?
Help us build an organic garden at the Chepstow Basic School in Jamaica!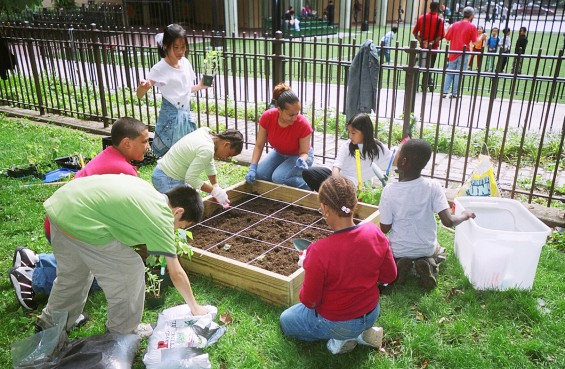 The Chepstow Basic School is a private primary school in Chepstow, Jamaica that U.R.G.E. has adopted. Recently, we've been talking with the other board members, and one of the main things they have been having a hard time educating the children about, is how to build and grow a garden. In the countryside of Jamaica, this is an extremely important skill to have - not to mention the benefits of having a supply of fruits and vegetables for the children and their families - and so we've starting the process of figuring out what we need to build our very own organic garden.
The land is there, and we've got our little farmers ready to take action, but we need the financial assistance to build out the space. Supplies we're hoping to acquire include:
organic dirt
organic seeds
seed-starting supplies
pots, trays and other containers
fencing and bird netting
irrigation supplies
wood and building supplies to create farm boxes
organic fertilizers
garden accessories (gloves, shovels, hoes, etc.)
With that, if you'd like to be a part of helping us provide an organic space for the children to learn about gardening and grow their own fruits and vegetables, please donate to U.R.G.E. (see PayPal button to the right) and earmark your donation towards the "Organic Garden Project".
Thank you in advance for your support.